Enhance Security Efficiency with HIKVISION DS-7608NXI-K2/8P 8-Channel PoE 4K NVR
Enhance Security Efficiency with HIKVISION DS-7608NXI-K2/8P 8-Channel PoE 4K NVR
Introduction: In the realm of advanced surveillance technology, the HIKVISION DS-7608NXI-K2/8P 8-Channel PoE 4K NVR stands tall as a game-changing solution. With its exceptional features and unwavering performance, this NVR empowers security professionals to safeguard their environments effectively. HIKD, as a pivotal collaborator with HIKVISION, takes pride in presenting this remarkable product, cementing our role as a crucial distributor in the industry.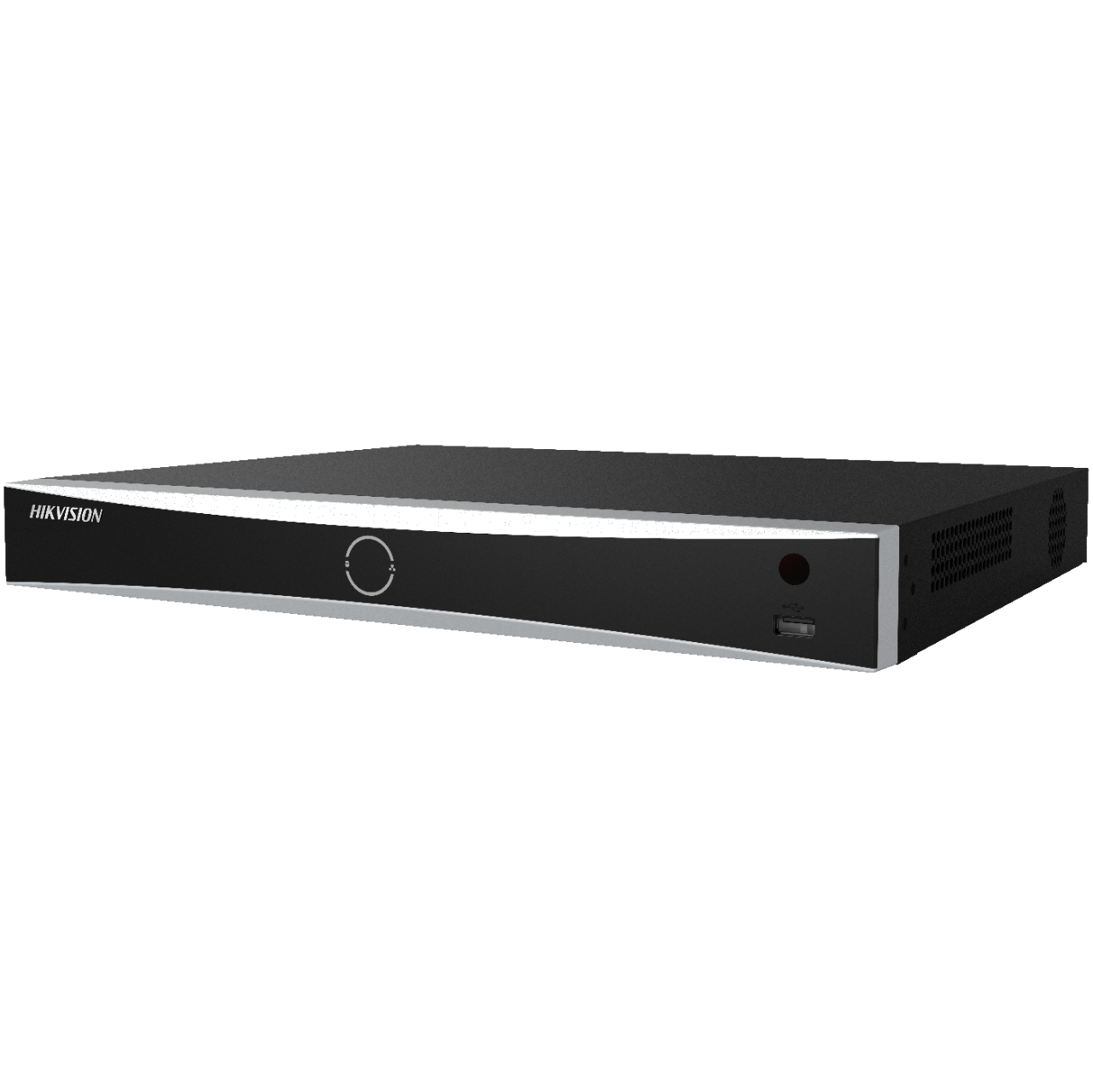 Unmatched Power and Simplicity: The DS-7608NXI-K2/8P NVR enables seamless integration of up to 8 IP camera inputs, offering a plug-and-play experience with its 8 power-over-Ethernet (PoE) interfaces. This feature eliminates the need for additional power sources, simplifying installation and reducing cable clutter. Experience unparalleled convenience without compromising on security.
Cutting-Edge Video Compression: Built to optimize bandwidth and storage efficiency, the DS-7608NXI-K2/8P NVR supports H.265+/H.265/H.264+/H.264 video formats. By leveraging advanced video compression technology, this NVR ensures that you can capture and store high-quality video footage without consuming excessive network resources. Maximize your storage capacity while maintaining exceptional image clarity.
Intelligent Surveillance Made Easy: With a decoding capacity of up to 12 channels, the HIKVISION DS-7608NXI-K2/8P NVR provides the flexibility to handle various resolutions, from 12 MP to 1080p. This versatility allows you to tailor your surveillance system to meet specific monitoring requirements. Leveraging Hikvision AcuSense technology, the NVR minimizes manual effort and security costs, delivering intelligent video analytics that accurately detect and alert you to potential threats.
Seamless Performance: The DS-7608NXI-K2/8P NVR boasts an impressive incoming bandwidth of up to 80 Mbps, ensuring smooth and uninterrupted video streaming even in demanding environments. Monitor live feeds and playback recorded footage with confidence, knowing that this NVR can handle the demands of your security operations.
HIKD: Your Trusted Partner: As a prominent partner of HIKVISION, HIKD plays a vital role in delivering cutting-edge solutions like the DS-7608NXI-K2/8P NVR. Our collaboration ensures that you have access to HIKVISION's industry-leading technology and expertise. Rely on HIKD as your trusted distributor, providing reliable support and customized solutions to meet your unique surveillance needs.
Conclusion: Elevate your security infrastructure to new heights with the HIKVISION DS-7608NXI-K2/8P 8-Channel PoE 4K NVR. Experience the power of seamless integration, cutting-edge video compression, and intelligent surveillance capabilities. With HIKD, your trusted partner and authorized distributor of HIKVISION, you can confidently build a robust and efficient security ecosystem. Explore the full range of HIKVISION solutions and unlock the potential of advanced surveillance technology on our official website at https://www.hikdistribution.com. Embrace the future of security with the DS-7608NXI-K2/8P NVR and HIKD by your side.
About Author