Empowering Next-Generation Surveillance: Unveiling the HIKVISION iDS-9632NXI-I8/X 32-ch 3U 4K DeepinMind NVR
Empowering Next-Generation Surveillance: Unveiling the HIKVISION iDS-9632NXI-I8/X 32-ch 3U 4K DeepinMind NVR
Subtitle: Redefining Security Intelligence for Tomorrow
In a rapidly evolving world, security remains a paramount concern for individuals and businesses alike. Introducing the HIKVISION iDS-9632NXI-I8/X 32-ch 3U 4K DeepinMind NVR, a groundbreaking collaboration with the esteemed partner HIKD, designed to revolutionize the realm of intelligent surveillance.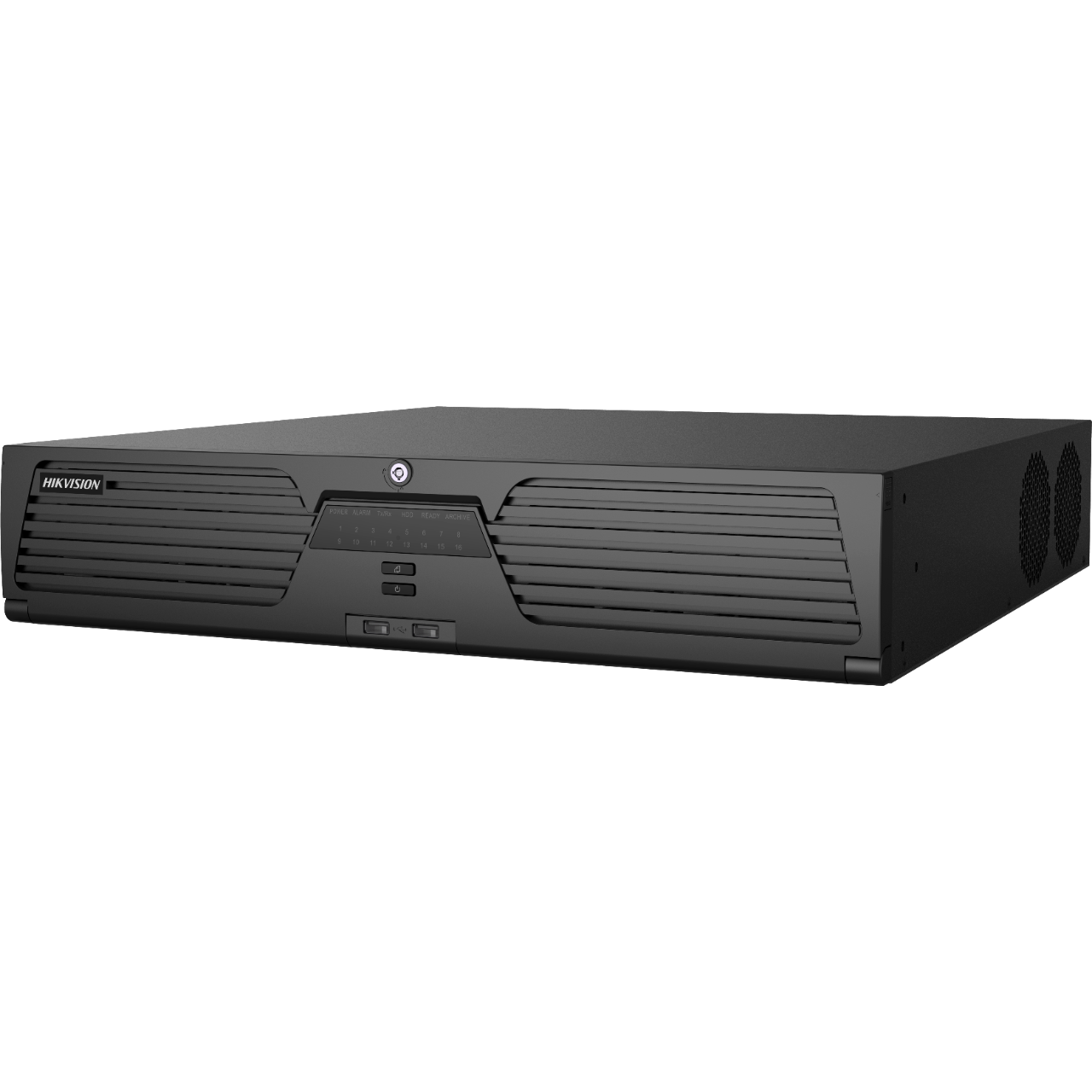 Intelligent Analytics: The Vanguard of Surveillance Technology
Driven by a powerful deep learning algorithm, the iDS-9632NXI-I8/X NVR transcends traditional security systems. Its intelligent analytics pave the way for up to 16-ch perimeter protection, proactively identifying potential threats and elevating your security preparedness to unprecedented heights.
Facial Recognition Evolved: Enhancing Precision and Insight
Witness the future of facial recognition with the iDS-9632NXI-I8/X NVR. Its advanced capabilities extend to up to 8-ch facial recognition for video stream or up to 16-ch facial recognition for face pictures, leaving no room for anonymity and ensuring unmatched precision in identifying individuals.
Video Structuralization Unleashed: Enabling Deeper Insights
The HIKVISION iDS-9632NXI-I8/X NVR transcends the boundaries of conventional surveillance. With up to 8-ch video structuralization, it empowers users with the ability to extract meaningful data and gain deeper insights into behavioral patterns, enhancing decision-making like never before.
Seamless Connectivity: Uniting Your Surveillance Ecosystem
With the capacity to connect up to 32 IP cameras, this NVR offers an all-encompassing view of your environment. Seamlessly integrate multiple cameras, optimize coverage, and leverage comprehensive data to fortify your security strategies.
Efficiency Redefined: High-Performance Video Compression
Experience the pinnacle of video compression technology with support for H.265+/H.265/H.264+/H.264 video formats. The iDS-9632NXI-I8/X NVR ensures optimal storage utilization while retaining superior image quality, guaranteeing an efficient and effective surveillance experience.
HIKD and HIKVISION: Pioneers in Security Advancements
HIKD's close collaboration with HIKVISION has been instrumental in the creation of the iDS-9632NXI-I8/X NVR. As prominent partners, they share a vision of excellence, resulting in pioneering innovations that drive the security industry forward.
Conclusion: Securing Tomorrow, Today
In an era where security challenges are constantly evolving, the HIKVISION iDS-9632NXI-I8/X 32-ch 3U 4K DeepinMind NVR stands as the vanguard of intelligent surveillance solutions. Equipped with cutting-edge technology and intelligent analytics, it empowers users to embrace the future of security with confidence.
Note: To embark on your journey towards next-generation security, explore the official website of HIKVISION or connect with HIKD for further insights.
About Author